+10% Bonus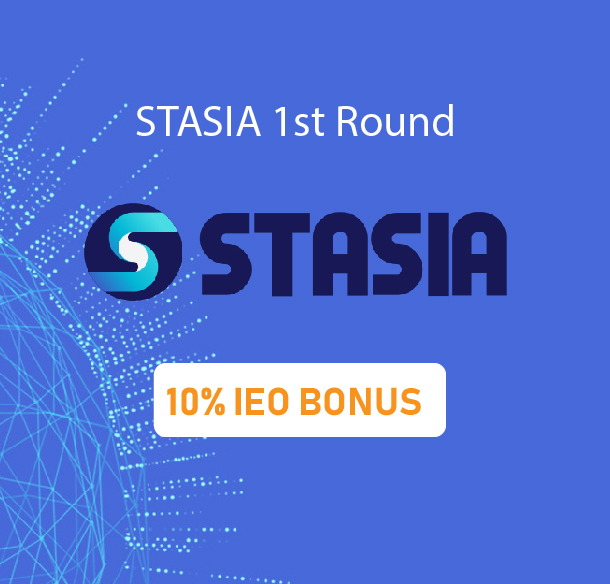 Invitation Reward
+0 STASIA
Purchase
NOTICE ON IEO
IEO token valued in USDT. 1 USDT = 1 $(US Dollar)
Invitee who participated in IEO will receive a fixed proportion of "Invitation Reward" as well as the inviter.
"Bonus" is the additional reward upon the token sale, bonus reward and invitation reward can be accumulated.
BTC, ETH, and EOS such collecting tokens are priced in USDT from 24h average price of (Day -1) on Dcoin.com. UTC 00:00 counted as start of each calculating day.
Every purchase of IEO token is not subject to be refunded, modified, or canceled.
Dcoin does not provide any support related to IEO project.
KEY METRICS
Circulation
10,000,000,000 STASIA
Token Distribution
Within 14 days after the 2rd token sale ends,STASIA token can be viewed in the Asset Management Center
Usage
Stacia is a K-pop-centric global idol token platform, and under exclusive contract with prospective idol group agencies, 'Idol Token' is issued.
ICO Lockup
2019-04-12 11:31:22